XBRL, the standard
for the exchange of Business Data
Complete and Continuous Support of the XBRL Standards
XBRL (eXtensible Business Reporting Language) is the global standard for exchanging business information. It provides a common dictionary of concepts that can be reported and their definition. However, it goes much further than just a simple data dictionary, by capturing the relationships between concepts, the business rules by which they can be validated, and how they can be grouped together.
The XBRL Specification is developed and published by XBRL International, Inc. (XII). UBPartner is an active member of the XBRL standards working groups that contribute to the development of the XBRL standard.
The XBRL standard is continually changing to meet the developing set of use cases and user demands. UBPartner monitors all of these developments and ensures that its software is fully conformant with the latest standards by certifying it with XBRL International. Ensuring that its customers and partners investments are protected and that they are kept up to date with the latest developments.

UBPartner is an active member of the European XBRL community via its membership of XBRL Europe, in which UBPartner staff hold senior positions and is a regular contributor at events organised by XBRL Europe and Eurofiling.
UBPartner also takes an active role through its membership of local jurisdictions, such as XBRL France.

UBPartner can trace its lineage and the foundations of its software to UBmatrix which was a founding member of XBRL International. How XBRL was developed from an original idea by early pioneers such as Charlie Hoffman, Herm Fisher, Rene van Egmond (all original UBmatrix employees) and many others to the worldwide standard for business information exchange is also a short history of UBPartner's background.
A brief history of UBPartner and XBRL
From idea to worldwide format for business information exchange
It is not often that someone has an idea one day and then, some 20 years later, that idea has turned into a standard used in almost every country around the world with a global consortium of over 500 leading organizations concerned with its development and implementation, but that is the story of XBRL.

It all started In 1998, when Charlie Hoffman, a CPA with a passion for technology, read a book about XML and saw how it could be implemented for financial statements to improve the collection and reporting of financial data.
In April of that year, Charlie began developing prototypes of financial statements and audit schedules using XML. He quickly realised that XML in itself was not sufficient and that an extra 'layer' was required to allow business users to develop the semantic information around the data elements.

By 2000, the US accountants body, the AICPA, had become interested and an initial prototype was completed for what was at the time called XFRML (Extensible Financial Reporting Markup Language). Later it was agreed to change this name to XBRL, to make it clear that XBRL could be used for any business information exchange.
2002-2007
UBmatrix was established in 2002 by many of the leading players in the development standard, including Charlie Hoffman, Herm Fisher and Frederic Chapus.

The FFIEC (2003) looks to modernise bank reporting in the US using XBRL and becomes the first major project to adopt it.

Europe becomes the center of focus in 2004, when 500 people attend the XBRL Conference in Brusselsamong them Bank of Spain and Banque de France.

The Committee of European Banking Supervisors (CEBS) took up the challenge of using XBRL for the new bank reporting frameworks - COREP and FINREP.

2005 - UBmatrix Europe was established
2008-2010
The adoption curve picks up with a number of notable projects:

The Dutch SBR project began to develop a core XBRL taxonomy to enable all B2G reports to be in XBRL.

2009 the US SEC collects its first US GAAP report

The UK HMRC and Companies initiated an XBRL project that ended up designing inline XBRL.

The Belgian Ministry of Finances processes some 600,000 annual tax returns

Infocamere collects 900,000 sets of Italian GAAP reports in XBRL. for the Italian Chambers of Commerce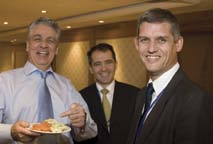 XBRL France – Frederic Chapus, Gilles Maguet and Bruno Tesniere
UBPartner was formed in 2011
2012 - The UBPartner XBRL Toolkit was launched to support CRD4 and Solvency

2015 - The XT Portal was made available

2018 - The XT Cloud was provided as a hosted XBRL processing service

2019 - The XT Database is launched

2020 - XT ESEF is released